General Contractor Support
We believe that constructing your building or residence is best left to the contractors. We assist clients with estimating, scheduling, budgets and contracts. We are a one-stop shop for all your building needs.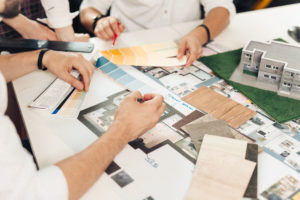 Construction Development and Management
Our development and management team provides clients with all the pre-development and budgeting information needed for our clients to make an informed decision on their project investment and/or capital needs.  We want every project to be a successful one.
Owner Representation
We offer owners a personal services department that caters to their needs in the course of their projects.  Either a new home, a new development or a new office, our team of experts gives owners the knowledge of what steps are needed during the construction process and upon close out.  
Design Build Services
We work with numerous architects to best design and value engineer future projects.  We help our clients envision their design and/or project desires through final construction.
Trusted Partners